We understand that cancer care is about comfort, compassion and access to advanced treatment, so we focus on treating the patient not just the disease.
Our oncology team includes radiation oncologist Dr. Martin Keisch, surgical oncologist Dr. Seza Ali Gulec and medical oncologist and hematologist Dr. Enrique Davila. Additionally, our Aventura/Hollywood urology team includes Dr. Jay Kim, Dr. Giridhar Talluri and Dr. Maurice Strahlberg.
Leading our staff, Vicki Balabous manages operations of all facilities. Our board-certified medical physicist, Vince Pisciotta, oversees the radiation facility at our Miami Shores Oncology Center.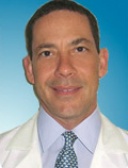 Martin E. Keisch, MD, a board-certified radiation oncologist, is president of Cancer HealthCare Associates (CHCA). Dr. Keisch has extensive expertise in breast, prostate and GYN brachytherapy. He currently serves as an investigator in the Mammosite Multicenter DCIS trial and the Mammosite Registry trial for the American Society of Breast Surgeons.
He graduated with honors from Tufts University School of Medicine in Boston, MA, during which he obtained a research grant and completed studies of endothelial cell motility and cytoskeletal structure modulation by growth substrate. Dr. Keisch completed his residency in radiation oncology at the Mallinckrodt Institute of Radiology at Washington University Medical Center in St. Louis, MO, where he served as Chief Resident in Radiation Oncology. While completing his residency, he developed a computer-based training system for radiation oncology and worked as an American Cancer Society research fellow.
Prior to joining University of Miami Hospital, Dr. Keisch worked as a radiation oncologist in Miami Beach and as Medical Director for Radiation Oncology for Sharp Healthcare in San Diego. Dr. Keisch's professional affiliations include serving as a member of the University of Miami Hospital Cancer Committee and as the cancer liaison physician to the American College of Surgeons. He also is a member of the finance committee of the American Brachytherapy Society. His other affiliations include the American Society of Therapeutic Radiation Oncology, the American College of Radiology, ESTRO, the Fletcher Society; American Radium Society, the American College of Radiation Oncology and the American Brachytherapy Society.
Dr. Keisch can be reached by phone at (305) 545-6685 or by e-mail at mkeisch@cancerhealthcare.net.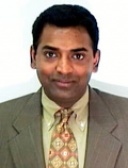 Giridhar Talluri, MD, is a board-certified urologist with two decades of experience in urology and urology research. After completing his medical education at Guntur Medical College in Guntur, India, he worked as a Research Fellow in Immunobiology at Johns Hopkins University then served as Chief Resident in Urology during his urology and surgery residencies at the Maimonides Medical Center in Brooklyn. During this time, Dr. Talluri published extensively and was twice awarded for his outstanding research, in addition to being granted the Pfizer Scholars in Urology Award.
Following his residency, Dr. Talluri continued his training with a fellowship in Kidney and Pancreas Transplantation at the Cleveland Clinic Urology Institute. Dr. Talluri's professional affiliations include the American Urological Association, the American Medical Association and the American College of Surgeons.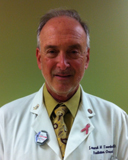 Leonard Toonkel MD is a board certified Radiation Oncologist with over 40 years of experience. Dr. Toonkel was previously the chairman of Radiation Oncology at Mt Sinai Medical Center on Miami Beach for 25 years. He specializes in prostate and breast cancer and has lectured extensively on these subjects throughout his career. Dr. Toonkel obtained his Bachelor in Science and his Medical Doctor degree from the University of Miami. He also completed his Internal Medicine Internship at the University of Miami.
He then completed 2 residencies in Therapeutic Radiology at the University of Miami and MD Anderson Hospital in Houston Texas. He completed his fellowship in Radiation Oncology at MD Anderson in Houston.